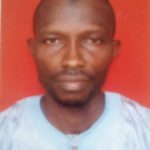 Sulaimon Akintunde Ibitoye had his early education in Lagos before proceeding to Obafemi Awolowo University Ile-Ife where he bagged B. A (Hons) in Yoruba Language. He is currently undergoing another degree in Islamic Studies Education at Ekiti State University.
A restless writer whose works cut across the three literary genres. He has been published locally and internationally. He has written over twenty literature texts in English and Yoruba languages.
He is the founder and the C.E.O of Raintasks Communications (A communication outfit) based in Lagos. Among his published works are Alangba (The Latent Bliss-An award-winning play), The Genesis (published in the United Kingdom), Echoes from the Cave. The vulture and the wicked cock. The Grasshopper. Akanni the Pampered boy. The Dove and the Farmer. Back to the sky. Where is my Crown? The bush rat, and many more.
Books Of Sulaimon Ibitoye