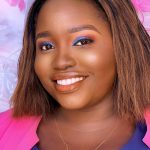 Rebecca Olusanya has been writing drama and poetry since she was age 10 and the flair to touch every aspect of literature stared up the initiative to write this book; THOUGHTS, which started in 2017.
Rebecca pursued her first degree in Mass Communication at Babcock University which also served as a walking guide into her motivational and article writing as her way of encouragement and support to her readers.
She is a member of the Retail team at the United Bank of Africa. She is a passionate Christian, who resides in Ogun State, Nigeria.
Rebecca's writing may be confirmed independently on the world's foremost online writing and publishing hub; Commune Writers Int'l.
Books Of Rebecca Olusanya