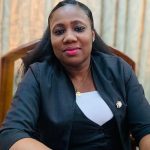 Princess Poku-Ansah has been writing and working with youth for over 7 years. She had her education in Psychology and English as her first degree at the University of Ghana, Legon and further studied law at the University of London International program and Institute of Legal Practice and Development, Rwanda.
Her passion for youth development has given her a broad base opportunity to be alert on problems that affect youth and an attempt to address youth-related issues and any other social concern through volunteer works as a youth facilitator in churches and contributions to blogs, newspapers, and magazines.
Her writing skills may be confirmed independently on:
1) http://www.seasonedmagazine.org/index.php/2015/10/27/the-less-travelled-path- entrepreneurship
2) http://www.africa-ontherise.com/2015/12/explore-the-many-tastes-of-ghana
She loves to coach and equip youth on how to think positively and differently resulting in a change in their society. She hopes to positively impact the lives of youth globally.
She is the founder of "The Best Version of You Int'l Hub" that seeks to inspire people to become their best selves by using their gifts to touch lives through her international podcast (https://anchor.fm/princess-poku-ansah) where people from different race and backgrounds co-exist on that platform to pioneer projects. She is also the author of 'How to Become the Best version of You', an e-book that inspired the International Hub (https://bvyintlhub.com/en).
Additionally, she is a member of the Rwandan Bar Association and a member of the East African community.
Books Of Princess Poku-Ansah