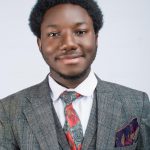 Praise Ayodele is one of the most exciting people you would meet. He is a mentor, author, business, and brand coach.
He is a speaker at international events and a peak performance coach for young people inspiring faster growth in their lives.
He is deeply in love with multiplying and scaling small and medium scale enterprises and spends the best chunk of his time creating systems and strategies that make their lives easiest.