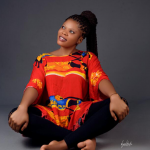 Peace Ugochukwu is an undergraduate of Nnamdi Azikiwe University, studying Mass Communication. She is a born writer and a poet. A renowned motivational speaker and seasoned consultant. She is the brain behind Life transforming stories. With her page, Touch Lives, she has reached out and spoken to several thousands of people. She uses social media as a platform to reach out to them.
She has authored so many books. Her first published book was titled Ten minutes enjoyment.
She is very passionate about raising the next generation of exceptional leaders.
The Author in her prolific innocence outlays the intricating interwoven relationship between desperation and challenges students are faced with on campus.
She recommends this book to all with the hope that it lives up to the dreams and aspirations of the Author in her innocent desire to contribute to the literary world to which she belongs.