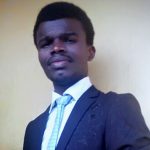 Pastor Timothy Okuntilu [PTO] is a devoted and dynamic young minister of God with great zeal and commitment to see men and women drawn to Christ.
He's the founder of The Awesome Crew International; an interdenominational Christian ministry, the Convener of God, Guys & Girls Gathering [4G Initiative]; a concept based on 'All about Relationship'.
He is the presiding pastor of Sacred C&S Iyanu Oluwa, Ifelodun Parish 1, Iju-Lagos. He's both an educationist and a Bible scholar who currently holds a certificate of recognition from the World Bible School of California, USA.
Timothy and Jemima his wife are blessed with a son by the name Zion. They live in Lagos, Nigeria.
Books Of Okuntilu Timothy