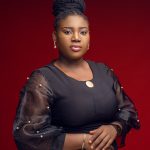 Isioma M. Ojogbo is a Nigerian Faith-based Influencer, a seasoned speaker, a strategic leader and a youth mentor.
Over the years, Isioma has helped lots of people stay consistent in prayer. She holds a Bachelor's degree in Industrial Relations and Personnel Management from Crawford University. She has proven that leadership can be exhibited with passion.
She is a lover of God that understands the need to let the Holy Spirit take control of all that the Father has given. She has led youths at various levels ranging from her University days till date. She absolutely loves singing.
Isioma is an encourager, she loves making people see the good in every situation as she believes that all God created is good, and goodness is to be reflected around us even when the negative is obvious.
She simply believes that everyone has been called to function in a particular sphere of life, and with the help of the Almighty God, you can achieve the impossible.
Books Of Isioma M. Ojogbo