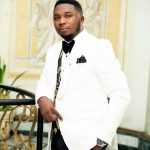 Dr. Presley Bethuel is one of Africa's leading Handwriting Analyst, a Brain-based learning advocate, Mental Productivity Coach, versatile Public speaker and author of many books.
For over a decade, the neo-plus ultra-award Multi-discipline scholar has spent tremendous time studying writing patterns, researching the neuroscience of handwriting and developing an effective coaching model to supercharge performance in the cognitive, affective and psychomotor domain. Utilising cutting edge skills from brain-compatible learning, Neuro-linguistic programming, emotional intelligence and other cognate behavioural change management therapy to eliminate achievement-hampering blocks and reprogram trainees with handwriting traits that confer on them the best version of the human personality.
Over the years, he has trained students, teachers, security personnel and professionals from all works of life. Demystifying the body language (gestures) of handwriting. Uncovering its principles and applications to benefit the ever-growing literate Community through tailor-made workshops, seminars, lectures, and publications. Helping many people overcome limiting and challenging habits by maximizing their untapped brain-writing potentials to achieve life goals with proven evidence-based result.
At present, Dr. Presley serves at the board of many Professional bodies and Institute of Higher learning. He is the founder of Penstroke Business School and doubles as the Unit-Head and Pioneer lecturer of Graphopsychology (Scientific handwriting Analysis course)  at the Lagos State University, where he lends his pedagogical skills to the academic Community.
Books Of Dr. Presley Bethuel